Current City Board and Commission Vacancies
Cambridge Conservation Commission Member Sought
Acting City Manager Lisa Peterson is seeking a Cambridge resident to fill a vacancy on the Cambridge Conservation Commission.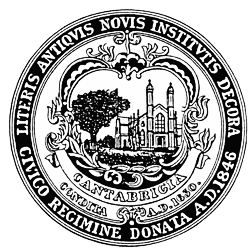 The Conservation Commission is responsible for administration of the Massachusetts Wetlands Protection Act (WPA), a state law governing activities in and immediately adjacent to local wetlands, waterways and floodplains. The Commission holds two regularly scheduled public meetings each month to review permit applications under the WPA, issue permits. and conduct other business related to the management of Cambridge's natural resource areas.
The Conservation Commission consists of seven members appointed by the City Manager to serve three-year terms. Cambridge residents with expertise in landscape architecture, civil/environmental engineering, hydrology, ecology, or law are encouraged to apply.
The Commission generally meets on the 2nd and 4th Monday of the month at the Cambridge City Hall Annex, 344 Broadway, 4th floor conference room. Please note that due to holidays and other scheduling conflicts, the Commission only has three meeting dates for the remainder of 2016, on October 24, November 14 and December 12.
Interested persons should send a letter of interest and/or resume via e-mail, mail or fax by Friday, November 18, 2016 to:
Lisa Peterson, Acting City Manager
City of Cambridge
795 Massachusetts Avenue
Cambridge, MA 02139
Ph. 617-349-4300
E-mail: citymanager@cambridgema.gov
---
City of Cambridge Recycling Advisory Committee Vacancy
The City of Cambridge is seeking residents and local professionals interested in serving on the Advisory Committee on Environmentally Desirable Practices/Recycling Advisory Committee (RAC) beginning January 2017. The RAC is a volunteer committee which provides advice, recommendations, and assistance to the Department of Public Works (DPW) regarding recycling, composting, reuse, and waste reduction. The DPW strives to meet the goals of the MassDEP Solid Waste Master Plan to reduce residential trash. The RAC does this through research, feedback, public outreach, and event planning.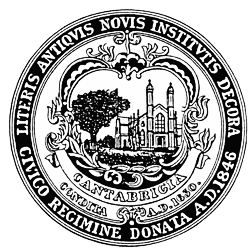 Cambridge Recycling began in 1989 with a few volunteers dedicated to beginning a recycling drop-off program. Today, the City recovers more than 11,000 tons/year of recyclables from more than 44,000 households. Many residents drop off food scraps and every public school has composting. The curbside food scraps collection pilot diverts over six tons per week, and will expand citywide in the fall of 2017.
Currently the City's goals to reduce waste match those in the MA Solid Waste Master Plan. Using 2008 as a baseline year, the City aims to reduce trash 30% by 2020 and 80% by 2050. Some strategies that City staff have identified to realize this reduction in trash include maximize recycling, educate and increase reduction of food waste while implementing food scrap collection programs; strengthen programs that encourage reuse, repair and donation of durable goods and materials; and support extended producer responsibility (EPR) legislation for problem products.
The Committee has been active for over 20 years and consists of at least nine members with a demonstrated interest in the topics listed above. Members serve a three-year term and are expected to attend monthly meetings (Sept-June). The City seeks members that represent local businesses and property managers, Cambridge residents and users of the Recycling Center, universities, non-profit organizations and social service agencies whose goals overlap with waste reduction.
Duties, Responsibilities, and Minimum Requirements include:
Attend and participate in monthly meeting, held second Wednesday of the month (September-June) at 8am;
Participate in creating committee direction and implementation of ideas;
Take a leadership role in projects, such as doing research, organizing & attending events, advocating for Extended Producer Responsibility legislation, etc;
Work with the Public Works Recycling Division, Climate Protection Committee, and other appropriate City staff to provide feedback on City initiatives and collaborate on various projects;
Research different approaches to communication, education and best practices for recycling, composting, reuse and waste reduction programs;
Disseminate outreach materials and post flyers in the community to educate the public;
Write articles for all varieties of media promoting City programs and services including newspaper editorials, blog posts, newsletter articles, etc;
Initiate, plan, attend and run events to promote recycling, composting, reuse and waste reduction;
Recruit additional volunteers for specific events and projects;
Meet with the community and participate in at least 2-3 events, such as Danehy Park Family Day, Family Fun Day, Fresh Pond Day, May Fair, block parties;
Continually promote positive recycling, composting, reuse, and waste reduction whenever the opportunity presents itself.
Helpful Knowledge, Skills and Abilities:
Marketing;
Advocacy for state and federal policy on extended producer responsibility;
Knowledge of the reuse industry;
Familiarity with the Cambridge Public Schools;
Knowledge about using recycled materials
Interested persons should submit a letter of interest by email by Friday, November 10, 2016 describing their relevant experience and their professional/personal interest in these issues to:
Lisa Peterson, Acting City Manager
City of Cambridge
795 Massachusetts Avenue
Cambridge, MA 02139
E-mail: citymanager@cambridgema.gov
Please note that all current Committee members interested in serving again must submit a letter of interest by November 10, 2016.
---
Cambridge Human Rights Commission Vacancy
Acting City Manager Lisa Peterson is seeking persons interested in serving on the Cambridge Human Rights Commission (CHRC). Made up of 11 members who serve three-year terms, the CHRC meets on the first Thursday of every month at 6pm. The Commission seeks Cambridge residents representing the diversity of Cambridge.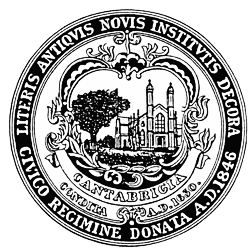 Commissioners are expected to work with other members of the Commission and staff to fulfill the goals and objectives of the Cambridge Human Rights Commission Ordinance (CMC Chapter 2.76). Commissioners are expected to attend monthly meetings, participate in subcommittees on outreach and public education, and work with Commission staff on the investigation, mediation and resolution of complaints filed with the Commission which allege discrimination in housing, public accommodations, employment or education based upon race, color, sex, age, religion, disability, national origin or ancestry, sexual orientation, gender, marital status, family status, military status or source of income.
For more information, contact Nancy Schlacter, Cambridge Human Rights Commission, at 617-349-4396 or nschlacter@cambridgema.gov. Letters of interest, including resume and/or applicable experience, can be sent via mail, fax or e-mail by Friday, October 28, 2016 to:
Lisa Peterson, Acting City Manager
City of Cambridge
795 Massachusetts Avenue
Cambridge, MA 02139
E-mail: citymanager@cambridgema.gov