Cambridge Kids' Council Vacancy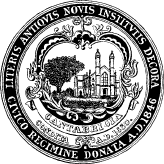 City Manager Richard C. Rossi is seeking a Cambridge resident interested in volunteering to serve on the Cambridge Kids' Council, which is dedicated to developing policy and program recommendations aimed at improving the quality of life for children, youth and families in Cambridge, so that youth are: healthy and living in safe communities; live in stable, self-sufficient, and supportive families; are engaged in enriching activities and civic life; and are prepared with the tools to help them succeed in school.
The Mayor of Cambridge serves as the Chair of the Kids' Council. Committee members include key stakeholders in local government and in the community, which includes the following:
City Councilor and School Committee member;
City department heads (City Manager designee, Assistant City Manager for Human Services, Commissioner of Health and Hospitals, Police Commissioner, Director of the Cambridge Public Library, Superintendent of Schools);
Representatives from the philanthropic community, a state agency serving children, youth and families, the business community, the university community, the early childhood community, the community-at-large, and youth (ages 14-18).
The Kids' Council is currently focusing on family engagement and developing recommendations to create and support genuine partnerships between families and the organizations and institutions that serve them. Past initiatives include: creating a citywide Family Engagement Policy adopted by the Cambridge City Council in November 2013; developing recommendations to enhance the capacity of the Community Engagement Team (CET) by hiring additional outreach workers and a full-time program assistant; developing a training program; and establishing a more formal partnership with Cambridge Public Schools. The Council is also working with Code for Boston to develop an easy-to-use, single point portal which can be translated into multiple languages so that families, youth, and those who support them can easily find the activities, services and resources they are looking for in Cambridge.
The Kids' Council meets approximately 6-7 times per year on the 3rd Thursday of the month from 5:15-7:15pm. For more information, please contact Nancy Tauber, Executive Director, at 617-349-6239 or ntauber@cambridgema.gov.
To apply, please submit a letter of interest and a resume, if possible by Friday, June 5, 2015 to: Cambridge Kids' Council, 51 Inman St., Cambridge, MA 02139, or email your letter to ntauber@cambridgema.gov.
---
Member Sought to fill Cambridge Library Board of Trustees Vacancy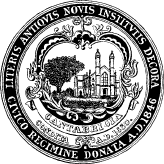 City Manager Richard C. Rossi is seeking to fill a vacancy on the Board of Trustees for the Cambridge Public Library. Library trustees are volunteer community representatives, library advocates, and leaders in the establishment of goals and policies for the Cambridge Public Library system. Trustees are a vital link between the library staff and the community and work to ensure the quality of library services, collections, and programs. This is an exciting opportunity to plan the future growth and priorities of the library as well as its long and short term goals and objectives.
Trustees serve a 3 year term and are expected to attend monthly board meetings and committee meetings. Attendance at community meetings and appropriate continuing education workshops may be required. Trustees are expected to articulate the library's needs to the community and funders, seek funding for current programs and new initiatives, and to generally help promote the library.
Ideal candidates will have an interest in and passion for public libraries and an understanding of the importance of the public library as a center of information, culture, recreation, and life-long learning in the community. Candidates should also have knowledge of the community, including an awareness of diverse social and economic conditions, needs and interests of all groups. Strong verbal and written communication skills, including public speaking skills are required. Trustees work productively as a team.
To apply, a letter of interest and resume should be sent via email, mail or fax by June 1, 2015 to:
Richard C. Rossi, City Manager
c/o Susan Flannery, Director of Libraries
449 Broadway, Cambridge, MA, 02138
Email: sflannery@cambridgema.gov; Fax: 617-349-4028