Cambridge Human Rights Commission Vacancy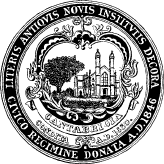 Cambridge City Manager Richard C. Rossi is seeking persons interested in serving on the Cambridge Human Rights Commission (CHRC). Made up of 11 members who serve three-year terms, the CHRC meets on the first Thursday of every month at 6 p.m. The Commission seeks Cambridge residents representing the diversity of Cambridge.
Commissioners are expected to work with other members of the Commission and staff to fulfill the goals and objectives of the Cambridge Human Rights Commission Ordinance (CMC Chapter 2.76). Commissioners are expected to attend monthly meetings, participate in subcommittees on outreach and public education, and work with Commission staff on the investigation, mediation and resolution of complaints filed with the Commission which allege discrimination in housing, public accommodation, employment or education based upon race, color, sex, age, religious creed, disability, national origin or ancestry, sexual orientation, gender, marital status, family status, military status or source of income.
For more information, contact Nancy Schlacter, Cambridge Human Rights Commission, at 617-349-4396 or nschlacter@cambridgema.gov.
Letters of interest, including resume and/or applicable experience, can be sent via mail, fax or e-mail by Friday, October 16, 2015 to:
Richard C. Rossi, City Manager
City of Cambridge
795 Massachusetts Avenue
Cambridge, MA 02139
Fax 617-349-4307
E-mail: citymanager@cambridgema.gov
---
Cambridge Human Services Commission Vacancies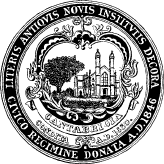 City Manager Richard C. Rossi is seeking Cambridge residents interested in volunteering to serve on the nine-member Human Services Commission.
The Commission advises the City Manager and the Assistant City Manager for Human Services on human services policy issues, needs assessment, and funding allocations. In collaboration with the Department of Human Service Programs, the Commission also promotes activities that enhance the quality of life for Cambridge residents.
Over the years, the Commission has responded to local needs by recommending Community Development Block Grant (CDBG) funding for a wide range of programs offered by the City of Cambridge and community agencies.
Commission members serve without compensation. The Commission usually meets on the second Thursday of each month from 5:30-7:30pm, at the Citywide Senior Center, 806 Mass. Ave.
For more information, contact Mike Payack at 617-349-6208 or mpayack@cambridgema.gov.
Residents who wish to apply may send a letter of interest and resume by September 30 to:
Richard C. Rossi, City Manager
City of Cambridge
795 Massachusetts Avenue
Cambridge, MA 02139