Historic and Neighborhood Conservation District Commissions Seek New Members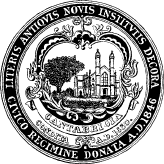 The Cambridge City Manager is seeking to fill vacancies for members and alternate members on the Cambridge Historical Commission, Avon Hill Neighborhood Conservation District (NCD) Commission, Half Crown-Marsh NCD Commission, and the Mid Cambridge NCD Commission. Nominations from interested Cambridge residents are welcome through August 14.
The Cambridge Historical Commission, a body of seven members and three alternates, establishes historic preservation policy for the city and administers two historic districts, the Harvard Square Conservation District, the citywide landmark and demolition ordinances, and the preservation grant program for rehabilitation assistance. The neighborhood conservation district commissions are made up of five members and three alternates, with most members being residents of the neighborhoods. Each of the four Commission generally meets monthly to review alterations to protected buildings.
The Cambridge Historical Commission, established in 1963, is the city's historic preservation agency. It is managed by a professional staff that supports four Commissions made up of appointed volunteers.
The current vacancies are for one alternate on the Cambridge Historical Commission, one alternate on the Avon Hill and Half Crown-Marsh NCD Commissions, and one member, who must be a tenant in the neighborhood, in the Mid-Cambridge NCD. Alternates are expected to attend all meetings and participate fully in discussion, and are designated to vote as needed.
Applicants should have an interest in architecture, local history or historic preservation and be committed to protecting the historic resources and built environment of the City. Appointments to the Commission are made by the City Manager with regard to a diversity of viewpoints. Minority candidates are particularly encouraged to apply. Individuals interested in being considered should send a letter of interest and a resume by Friday, August 14, 2015 to Charles Sullivan, Executive Director, Cambridge Historical Commission, 831 Massachusetts Avenue, Cambridge, MA 02139 or by e-mail to histcomm@cambridgema.gov.
---
Cambridge Conservation Commission Member Sought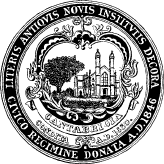 City Manager Richard C. Rossi is seeking a Cambridge resident to fill a vacancy on the Cambridge Conservation Commission.
The Conservation Commission is responsible for administration of the Massachusetts Wetlands Protection Act (WPA), a state law governing activities in and immediately adjacent to local wetlands, waterways and floodplains. The Commission holds two regularly scheduled public meetings each month to review permit applications under the WPA, issue permits and conduct other business related to the management of Cambridge's natural resource areas.
The Conservation Commission consists of seven members appointed by the City Manager to serve three-year terms. Cambridge residents with expertise in landscape architecture, civil/environmental engineering, hydrology, ecology, or law are encouraged to apply.
Interested persons should send a letter of interest and/or resume via e-mail, mail or fax by July 31, 2015 to:
Jennifer Letourneau, Director, Conservation Commission
City of Cambridge
344 Broadway, 3rd Floor
Cambridge, MA 02139
Ph. 617-349-4680
Fax 617-349-4669
E-mail: jletourneau@cambridgema.gov