Current City Board and Commission Vacancies
Cambridge Planning Board Vacancy
July 28, 2016 – City Manager Richard C. Rossi is seeking residents interested in serving on the Cambridge Planning Board. The Planning Board is the special permit granting authority for the city and is responsible for the review of special permit requests, the review and development of zoning proposals, and the study of land use throughout the city.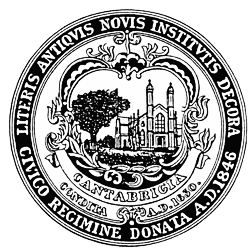 The Planning Board includes seven members and two associate members. The Board meets approximately three times a month on Tuesday evenings. Persons with a general interest in effective city planning and/or specific expertise in such areas as architecture, urban design, urban planning and zoning are encouraged to apply. Planning Board members must be residents of the City of Cambridge.
Interested persons should submit a résumé and a brief letter describing their interest via e-mail, mail or fax by Friday, August 26, 2016 to:
Richard C. Rossi, City Manager
City of Cambridge
795 Massachusetts Avenue
Cambridge, MA 02139
Fax: 617-349-4307
E-mail: citymanager@cambridgema.gov
---
Members Sought for Cambridge Council on Aging Board
July 27, 2016 – The Cambridge Council on Aging is seeking interested individuals to serve on its board and help advocate for important senior issues. Applicants must be age 60 or older and a Cambridge resident.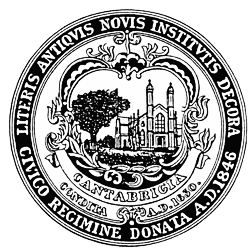 The purpose of the Council on Aging Board is to: promote and encourage existing and new services and activities intended to enhance and improve the quality of life of older persons in the city; advise the City Manager on all matters pertaining to the welfare of elderly Cambridge citizens; and advocate for Cambridge elderly residents. Board members also support the Council on Aging and Senior Center staff with community outreach related to senior services, benefits, activities and programs.
Interested applicants should submit a letter describing any applicable experience by Friday, August 26, 2016 to:
Richard C. Rossi, City Manager
City of Cambridge
795 Massachusetts Avenue
Cambridge, MA 02139
Fax: 617-349-4307
E-mail: citymanager@cambridgema.gov
For more information, please contact the Executive Director of the Council on Aging, Susan Pacheco at 617-349-6220 or at spacheco@cambridgema.gov.
---
Nominations Sought for City Manager Search Process Preliminary Screening Committee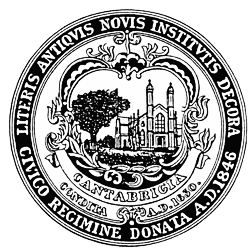 July 21, 2016 – In anticipation of the expected great interest in the City Manager position, City officials are assembling a 19-member Preliminary Screening Committee, facilitated by its consultant, GovHR USA, to screen résumés and conduct preliminary interviews with the highest-qualified candidates. The Preliminary Screening Committee will determine the finalists to be presented to the City Council for their consideration.
The Preliminary Screening Committee will be composed of:
(4) City Council members;
(3) Resident representatives* (who have demonstrated advocacy in support of community needs);
(2) Business related representatives (with demonstrated partnership experience, ideally from a large and a small business);
(1) Representative from Cambridge School Committee or a senior School Department administrative representative;
(1) Public Safety representative (Police/Fire departments);
(1) Person with demonstrated knowledge of municipal finance;
(1) Health and Human Services/Public Health representative;
(1) Representative with knowledge of City Planning and Development (experience in urban design and transportation issues preferred);
(1) Higher education/institutional partner;
(1) Public art and/or recreational representative;
(1) Affordable housing advocate;
(1) Non-profit community representative;
(1) Representative who advocates for the quality of our community's civic and social well-being;
* Please note: The total number of resident members will be significantly higher as many of the designated category representatives will be Cambridge residents.
Criteria for Preliminary Screening Committee Membership:
Committee members will be selected by their ability to represent one or more of the identified constituency groups. All applications will be reviewed and the goal is to select a broadly representative and diverse group of committed participants. Experience with executive recruitment is highly desirable. Availability is a key criteria. Participants must commit to each of the following three (3) predetermined days. Day one will be Thursday, Aug. 25 for participant training. The group will convene again for two consecutive days on Wednesday, Sept. 7 and Thursday, Sept. 8 to conduct candidate interviews. Meals will be provided. The Cambridge location for the training and interviews has yet to be determined. This phase of the City Manager hiring process is strictly confidential, and as a result, all Preliminary Screening Committee participants will be required to sign a confidentiality agreement.
How to become a member of the Preliminary Screening Committee:
To be considered for the Preliminary Screening Committee, applicants can either self-nominate or be nominated. Online applications are due by 5pm on Friday, August 12, 2016. The online application can be found on the City Manager Search webpage, www.cambridgema.gov/citymanagersearch.
Paper applications are available upon request from the Personnel Department, Cambridge City Hall, Room 309, 795 Massachusetts Ave., Cambridge MA 02139, or by calling 617-349-4332. Completed paper applications must be submitted to the attention of Sheila Keady Rawson, Personnel Director, by 12pm on Friday, August 12, 2016.
If you would like to recommend a participant for consideration or have questions, please email managersearch2016@cambridgema.gov or call Sheila Keady Rawson at 617-349-4332.
The City of Cambridge appreciates your interest and extends its gratitude for your support of this search process. Community involvement and participation is critical to selecting the right and best new City Manager for our great city!
---
Cambridge Water Board Member Sought
Application Deadline Extended to August 19, 2016
City Manager Richard C. Rossi is seeking a Cambridge resident to fill a vacancy on the Cambridge Water Board.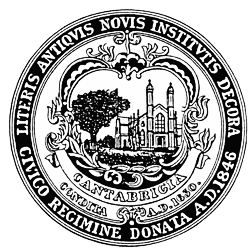 The Cambridge Water Board is a five-member board appointed by the City Manager that acts in an advisory role to the Managing Director of the Cambridge Water Department. Members typically assist in developing, modifying and approving policy related to Water-Department owned land and land use.
The board generally meets on the second Tuesday of the month, from 5-6:30pm, at the Walter J. Sullivan Water Purification Facility, 250 Fresh Pond Parkway, Cambridge.
Interested persons should send a letter and/or resume via e-mail, mail or fax by Friday, August 19, 2016 to:
Richard C. Rossi, City Manager
City of Cambridge
795 Massachusetts Avenue
Cambridge, MA 02139
Fax: 617-349-4307
E-mail: citymanager@cambridgema.gov