Cambridge City Manager Seeks Applicants for Committee on Public Planting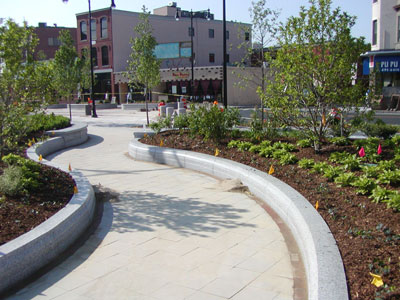 City Manager Richard C. Rossi is seeking applicants for the Committee on Public Planting.
This Committee is charged with the responsibility of promoting and improving the quality and diversity of plantings throughout all areas of Cambridge. This includes: reviewing planting plans for new public work in the city; advising the city on effective maintenance of public plantings; supporting the role of the City Arborist; and encouraging interest in public plantings in all neighborhoods.
Applicants must be Cambridge residents. Experience in horticulture desirable. Interest in urban forestry and landscape issues required.
Interested applicants should send a letter of interest and/or resume by January 31, 2014 to:
Owen O'Riordan, DPW Commissioner
Public Works Department
147 Hampshire St.
Cambridge, MA 02139
Applicants can also email their materials to theworks@cambridgema.gov.
---
Cambridge Human Rights Commission Vacancy
Cambridge City Manager Richard C. Rossi is seeking persons interested in serving on the Cambridge Human Rights Commission (CHRC). Made up of 11 members who serve three-year terms, the CHRC meets on the first Thursday of every month at 6pm. The Commission seeks Cambridge residents representing the diversity of Cambridge.
Commissioners are expected to work with other members of the Commission and staff to fulfill the goals and objectives of the Cambridge Human Rights Commission Ordinance (CMC Chapter 2.76). Commissioners are expected to attend monthly meetings, participate in subcommittees on outreach and public education, and work with Commission staff on the investigation, mediation and resolution of complaints filed with the Commission which allege discrimination in housing, public accommodation, employment or education based upon race, color, sex, age, religious creed, disability, national origin or ancestry, sexual orientation, gender, marital status, family status, military status or source of income.
For more information, contact Nancy Schlacter, Cambridge Human Rights Commission, at 617-349-4396 or nschlacter@cambridgema.gov. Letters of interest, including resume and/or applicable experience, can be sent via mail, fax or e-mail by Friday, February 7, 2014 to:
Richard C. Rossi, City Manager
City of Cambridge
795 Massachusetts Avenue
Cambridge, MA 02139
Fax 617-349-4307
citymanager@cambridgema.gov