Historic and Neighborhood Conservation District Commissions Seek New Members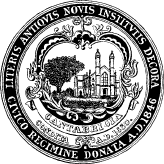 The Cambridge City Manager is seeking to fill vacancies for members and alternate members on the Cambridge Historical Commission, Avon Hill Neighborhood Conservation District (NCD) Commission, Half Crown-Marsh NCD Commission, and the Mid Cambridge NCD Commission. Nominations from interested Cambridge residents are welcome through August 14.
The Cambridge Historical Commission, a body of seven members and three alternates, establishes historic preservation policy for the city and administers two historic districts, the Harvard Square Conservation District, the citywide landmark and demolition ordinances, and the preservation grant program for rehabilitation assistance. The neighborhood conservation district commissions are made up of five members and three alternates, with most members being residents of the neighborhoods. Each of the four Commission generally meets monthly to review alterations to protected buildings.
The Cambridge Historical Commission, established in 1963, is the city's historic preservation agency. It is managed by a professional staff that supports four Commissions made up of appointed volunteers.
The current vacancies are for one alternate on the Cambridge Historical Commission, one alternate on the Avon Hill and Half Crown-Marsh NCD Commissions, and one member, who must be a tenant in the neighborhood, in the Mid-Cambridge NCD. Alternates are expected to attend all meetings and participate fully in discussion, and are designated to vote as needed.
Applicants should have an interest in architecture, local history or historic preservation and be committed to protecting the historic resources and built environment of the City. Appointments to the Commission are made by the City Manager with regard to a diversity of viewpoints. Minority candidates are particularly encouraged to apply. Individuals interested in being considered should send a letter of interest and a resume by Friday, August 14, 2015 to Charles Sullivan, Executive Director, Cambridge Historical Commission, 831 Massachusetts Avenue, Cambridge, MA 02139 or by e-mail to histcomm@cambridgema.gov.
---
Cambridge Kids' Council Vacancy – Application Deadline Extended to June 30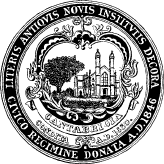 City Manager Richard C. Rossi is seeking a Cambridge resident interested in volunteering to serve on the Cambridge Kids' Council, which is dedicated to developing policy and program recommendations aimed at improving the quality of life for children, youth and families in Cambridge, so that youth are: healthy and living in safe communities; live in stable, self-sufficient, and supportive families; are engaged in enriching activities and civic life; and are prepared with the tools to help them succeed in school.
The Mayor of Cambridge serves as the Chair of the Kids' Council. Committee members include key stakeholders in local government and in the community, which includes the following:
City Councilor and School Committee member;
City department heads (City Manager designee, Assistant City Manager for Human Services, Commissioner of Health and Hospitals, Police Commissioner, Director of the Cambridge Public Library, Superintendent of Schools);
Representatives from the philanthropic community, a state agency serving children, youth and families, the business community, the university community, the early childhood community, the community-at-large, and youth (ages 14-18).
The Kids' Council is currently focusing on family engagement and developing recommendations to create and support genuine partnerships between families and the organizations and institutions that serve them. Past initiatives include: creating a citywide Family Engagement Policy adopted by the Cambridge City Council in November 2013; developing recommendations to enhance the capacity of the Community Engagement Team (CET) by hiring additional outreach workers and a full-time program assistant; developing a training program; and establishing a more formal partnership with Cambridge Public Schools. The Council is also working with Code for Boston to develop an easy-to-use, single point portal which can be translated into multiple languages so that families, youth, and those who support them can easily find the activities, services and resources they are looking for in Cambridge.
The Kids' Council meets approximately 6-7 times per year on the 3rd Thursday of the month from 5:15-7:15pm. For more information, please contact Nancy Tauber, Executive Director, at 617-349-6239 or ntauber@cambridgema.gov.
To apply, please submit a letter of interest and a resume by the newly extended deadline of June 30, 2015 to: Cambridge Kids' Council, 51 Inman St., Cambridge, MA 02139, or email your letter to ntauber@cambridgema.gov.
---
Cambridge Announces Formation of Foundry Advisory Committee – Application Deadline Extended to June 30
City Manager seeking volunteers to serve on committee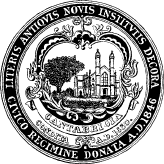 The Cambridge City Manager is seeking volunteers to serve on a new Foundry Advisory Committee that he is establishing. This group will advise and provide regular updates to the City Manager as well as providing regular updates to the Executive Director of the Cambridge Redevelopment Authority (CRA) on proposed uses within the Foundry building, which will be redeveloped and operated consistent with the vision and objectives that grew out of an extensive community planning process. The deadline to submit a letter of interest has been extended to June 30, 2015.
In evaluating potential uses, programs, and use of shared spaces for creativity and innovation at the Foundry, the Committee will take into account the interior configuration, ongoing operations, changing demand and market forces, updates in technology and innovation, and other outside impacts. The Committee will also review any proposals for significant capital changes to the building as they affect the Foundry's objectives.
Meetings are anticipated to occur quarterly, although more frequent meetings may be required in the initial stages of the redevelopment process. The Committee will provide annual updates to the CRA Board at regular Board meetings, which will provide the public with information regarding its activities and provide a forum for input. Members of the Committee will be initially appointed by the City Manager to staggered terms of 1-3 years.
The City Manager seeks individuals with demonstrated ability to work effectively on a team with diverse opinions to craft consensus recommendations. The City Manager's intention is to create a committee that includes experience and expertise in related topic areas, as well as representation from various neighborhoods within the city, and local non-profit and community organizations.
Additional information regarding the Foundry building is available on the project webpage: www.cambridgema.gov/foundry
To apply, please send a letter by June 30, 2015 describing your interest in the Foundry Advisory Committee as well as any relevant experience and qualifications to:
Richard C. Rossi, City Manager
City of Cambridge, 795 Massachusetts Ave., Cambridge, MA 02139
Email: citymanager@cambridgema.gov
Fax: 617-349-4307