Committee
Members
Ordinance
Carlone (Co-Chair), Cheung (Co-Chair)
(committee of the whole)
Finance
McGovern (Chair)
(committee of the whole)
Government Operations,
Rules, and Claims
Maher (Chair), Cheung,
Mazen, McGovern, Toomey
Housing
Mayor Simmons (Co-Chair),
McGovern (Co-Chair),
Carlone, Devereux, Maher
Economic Development and
University Relations
Devereux (Chair), Carlone,
Cheung, Mazen, McGovern
Human Services & Veterans
McGovern (Chair), Devereux,
Maher, Mazen, Toomey
Health & Environment
Devereux (Chair), Carlone,
Kelley, McGovern, Toomey
Neighborhood and Long Term
Planning, Public Facilities,
Art, and Celebrations
Mazen (Chair), Carlone,
Cheung, Devereux, Maher
Transportation
& Public Utilities
Toomey (Chair), Carlone,
Cheung, Kelley, Mazen
Civic Unity
McGovern (Chair), Devereux, Kelley,
Mazen, Mayor Simmons
Public Safety
Kelley (Chair), Maher, Mazen,
McGovern, Toomey, Mayor Simmons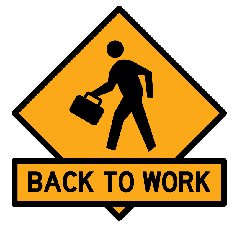 The 2016-2017 City Council committee assignments have been announced by Mayor Simmons. There are also proposed amended 2016-2017 City Council Rules on the agenda for this week's meeting. The proposed changes include uniformizing most City Council committees at 5 members and allowing for the possibility that some Roundtable meetings may be televised. One curious departure from tradition is that Mayor Simmons will co-chair the Housing Committee and also be a regular member of the Civic Unity Committee and the Public Safety Committee. In all my year's of Council-watching, I don't recall the Mayor being anything other than an ex-officio member of any subcommittees (other than committees of the whole) and certainly never a co-chair. I have to interpret this a strong desire of Mayor Simmons to continue work begun on these committees during the last term. I'm especially pleased by the appointments to the Government Operations, Rules, & Claims Committee – especially with the City Manager's contract discussion coming up soon.
Other interesting items on this coming Monday's City Council agenda:
Manager's Agenda #17. A communication transmitted from Richard C. Rossi, City Manager, relative to the appointment of Sharlene Yang as the new STEAM Coordinator.
So much of the focus on STEM/STEAM has seemed like little more than political fashion, but if any of these efforts result in matching young people growing up in Cambridge with real opportunities in the local economy of today, it will all have been worth it. That said, a coordinator needs to have something to coordinate and it will be interesting to see if the required opportunities develop.
Applications & Petitions #1. A zoning petition has been received from Sage Cannabis, Inc., to amend the provisions of the Medical Marijuana Overlay District Section 20.700 of the Cambridge Zoning Ordinance and Map.
Communications #8. A communication was received from Michael Dundas, Chief Executive Officer, Sage Cannabis, Inc., 13 Commercial Way, Milford, MA, regarding a status update on the zoning amendment petition APP 2015 #72 filed with the Cambridge City Clerk on Nov 9, 2015.
Order #3. That the zoning petition filed by Milford Medicinals, Inc. be placed on file. Mayor Simmons
It's hard to say where this matter is going to ultimately end up, but it's important to note that the City Council and City staff spent a considerable amount of time on the current zoning that delineates two areas where medical marijuana dispensaries can operate. Has the case really been made that those districts are inadequate and that additional mini-districts have to be established whenever a medical marijuana dispensary wants to operate elsewhere? It's also worth considering how the marijuana sales landscape will take shape in the event that the ballot question on legalization prevails later this year.
Order #5. That the amendment to the Zoning Ordinances of the City of Cambridge to amend the provisions of the PUD-KS District set forth in Section 13.10 of the Zoning Ordinances and which includes a majority of the Volpe Transportation Systems Center site, be refiled as of Feb 9, 2015. Councillor Carlone
This re-filing has been anticipated for some time, and now there will be an Ordinance Committee to work on it.
Order #6. That the City Manager is requested to confer with the Community Development Department and other relevant City departments to study the benefits of a wellbeing index and plan for how it might be incorporated into various City planning processes, including the city wide Master Plan. Councillor Carlone, Vice Mayor McGovern
Call me skeptical. I just read the following description of a wellbeing index: "The Gallup-Healthways Well-Being Index is designed to be the Dow Jones of health, giving a daily measure of people's wellbeing at the close of every day. With a daily measure, determining the correlation between the places where people work and the communities in which they live, and how it impacts their wellbeing, is now possible. Additionally, the index will increase an understanding of how those factors impact the financial health of corporations and communities." This seems to be in part a continuation of the spectrum of policies that Cambridge planners have been using for years in promoting transportation alternatives and integrating passive and active recreational opportunities wherever possible. My skepticism comes from the potential subjectivity of such a measure. I'm reminded how when various measures of cycling safety led to inconclusive results, a new "comfort index" was invented in order to justify specific policies regarding road design that some planners wanted. How shall we measure "wellbeing"? – Robert Winters